Terms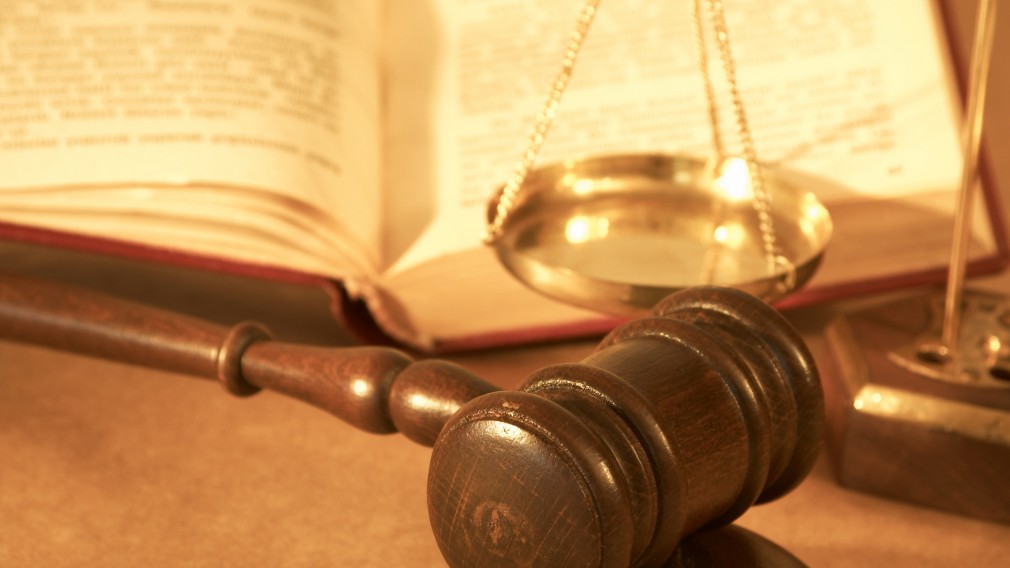 Hello! Welcome to our media education, news and opinion website Watch Meet Make (https://watchmeetmake.com). The Watch Meet Make website (the "Site") is comprised of various web pages operated by Werner Media Ventures, LLC (dba Modern Media Company; "MMC") a California Company. The Site, its original written and video content, as well as its social discovery and sharing tools, accessed by the (https://watchmeetmake.com) site, or via third party sites such as Facebook, Twitter, YouTube, etc., is offered to you conditioned on your acceptance without modification of the terms, conditions, and notices contained herein (the "Terms"). Your use of https://watchmeetmake.com constitutes your agreement to all such Terms.
---
Contract Formation
For avoidance of any doubt, please read these Terms carefully. By accessing or using the Site, you agree to be bound by the Terms and all terms incorporated by reference. If you do not agree to all of the Terms and conditions, you may not use the Site. If you are using the Site on behalf of any entity, you represent and warrant that you are authorized to accept the Terms on such entity's behalf, and that such entity agrees to indemnify you and MMC for violations of the Terms. The Terms, or this agreement, do not alter in any way the terms or conditions of any other agreement you or any entity may have with MMC or its subsidiaries or affiliates.
---
Changes
MMC reserves the right to modify this Agreement or any other policies or guidelines of the Site at any time and in its sole discretion. Any changes will be effective immediately upon posting of revisions to www.watchmeetmake.com, and you waive any right you may have to receive specific notice of such modifications. Your continued use of the Site following the posting of modifications confirms your acceptance of such modifications, though we may at our discretion notify you of material changes and ask you to re-accept this Agreement. If at any time you no longer agree to the current Terms of Use, you must stop using the Site.
---
Electronic Communications
Visiting https://watchmeetmake.com or sending emails to MMC constitutes electronic communications. You consent to receive electronic communications and you agree that all agreements, notices, disclosures and other communications that we provide to you electronically, via email and on the Site, satisfy any legal requirement that such communications be in writing.
---
Your Account Information
If you use this site, you are responsible for maintaining the confidentiality of your account and password and for restricting access to your computer, and you agree to accept responsibility for all activities that occur under your account or password. You may not assign or otherwise transfer your account to any other person or entity. You acknowledge that MMC is not responsible for third party access to your account that results from theft or misappropriation of your account. MMC and its associates reserve the right to refuse or cancel service, terminate accounts, or remove or edit content in our sole discretion.
---
Hyperlinks and Third Party Content
https://watchmeetmake.com may contain hyperlinks to other websites ("Linked Sites"), as a service to those interested in this information. The Linked Sites are not under the control of the Site or MMC and MMC or its affiliates are not responsible for the contents of any Linked Site, including without limitation any link contained in a Linked Site, or any changes or updates to a Linked Site. MMC is providing these links to you only as a convenience, and the inclusion of any link does not imply endorsement by MMC of the site or any association with its operators. MMC is not responsible or liable in any manner for such third-party content or links, and undertakes no responsibility to update or review such material. When you leave the Site, you should be aware that our terms and policies no longer govern. Users who access such third-party content or links do so at their own risk.
---
No unlawful or prohibited use/Intellectual Property
You are granted a non-exclusive, non-transferable, revocable license to access and use https://watchmeetmake.com strictly in accordance with these terms of use. As a condition of your use of the Site, you warrant to MMC that you will not use the Site for any purpose that is unlawful or prohibited by these Terms. You may not use the Site in any manner which could damage, disable, overburden, or impair the Site or interfere with any other party's use and enjoyment of the Site. You may not obtain or attempt to obtain any materials or information through any means not intentionally made available or provided for through the Site. You agree to observe and abide by all copyright and other proprietary notices, legends or other restrictions contained in any such content and will not make any changes thereto.
You will not modify, publish, transmit, reverse engineer, participate in the transfer or sale, create derivative works, or in any way exploit any of the content, in whole or in part, found on the Site. MMC content is not for resale. Your use of the Site does not entitle you to make any unauthorized use of any protected content, and in particular you will not delete or alter any proprietary rights or attribution notices in any content. You will use protected content solely for your personal use, and will make no other use of the content without the express written permission of MMC and the copyright owner. You agree that you do not acquire any ownership rights in any protected content. We do not grant you any licenses, express or implied, to the intellectual property of MMC or our licensors except as expressly authorized by these Terms.
---
Use of communication services
The Site may contain bulletin board services, chat areas, news groups, forums, communities, personal web pages, calendars, and/or other message or communication facilities designed to enable you to communicate with the public at large or with a group (collectively, "Communication Services"), you agree to use the Communication Services only to post, send and receive messages and material that are proper and related to the particular Communication Service.
By way of example, and not as a limitation, you agree that when using a Communication Service, you will not: defame, abuse, harass, stalk, threaten or otherwise violate the legal rights (such as rights of privacy and publicity) of others; publish, post, upload, distribute or disseminate any inappropriate, profane, defamatory, infringing, obscene, indecent or unlawful topic, name, material or information; upload files that contain software or other material protected by intellectual property laws (or by rights of privacy of publicity) unless you own or control the rights thereto or have received all necessary consents; upload files that contain viruses, corrupted files, or any other similar software or programs that may damage the operation of another's computer; advertise or offer to sell or buy any goods or services for any business purpose, unless such Communication Service specifically allows such messages; conduct or forward surveys, contests, pyramid schemes or chain letters; download any file posted by another user of a Communication Service that you know, or reasonably should know, cannot be legally distributed in such manner; falsify or delete any author attributions, legal or other proper notices or proprietary designations or labels of the origin or source of software or other material contained in a file that is uploaded, restrict or inhibit any other user from using and enjoying the Communication Services; violate any code of conduct or other guidelines which may be applicable for any particular Communication Service; harvest or otherwise collect information about others, including e-mail addresses, without their consent; violate any applicable laws or regulations.
MMC has no obligation to monitor the Communication Services. However, MMC reserves the right to review materials posted to a Communication Service and to remove any materials in its sole discretion. MMC reserves the right to terminate your access to any or all of the Communication Services at any time without notice for any reason whatsoever.
MMC reserves the right at all times to disclose any information as necessary to satisfy any applicable law, regulation, legal process or governmental request, or to edit, refuse to post or to remove any information or materials, in whole or in part, in MMC sole discretion.
Always use caution when giving out any personally identifying information about yourself or your children in any Communication Service. MMC does not control or endorse the content, messages or information found in any Communication Service and, therefore, MMC specifically disclaims any liability with regard to the Communication Services and any actions resulting from your participation in any Communication Service. Managers and hosts are not authorized MMC spokespersons, and their views do not necessarily reflect those of MMC.
Materials uploaded to a Communication Service may be subject to posted limitations on usage, reproduction and/or dissemination. You are responsible for adhering to such limitations if you upload the materials.
---
User Content and Interactive Areas
The following applies to materials ("User Content") provided to https://watchmeetmake.com or posted on any MMC web page. The Site includes review and comment areas, forums, message boards, profile information, and other similar areas, both on the Site and on Facebook and other social networks (collectively, "Interactive Areas"), in which you or other users may create, post, link, store, or otherwise make available opinions, questions, data, information, text, items, content, or other materials ("User Content"). You are solely responsible for your use of such Interactive Areas and use them at your own risk.
No compensation will be paid with respect to the use of your User Content, as provided herein. MMC is under no obligation to post or use any User Content you may provide and may remove any User Content at any time in MMC's sole discretion.
By posting any User Content, you represent and warrant that you have the lawful right (that you own or otherwise control all of the rights) to distribute and reproduce that content. If you post User Content, unless we indicate otherwise, you grant MMC and its affiliates a non-exclusive, royalty-free, perpetual, irrevocable, and fully sublicensable right to use, reproduce, modify, adapt, publish, translate, create derivative works from, distribute, perform, and display such User Content throughout the world in any media on or in connection with the Site, and, if they choose, to use the name you submit in connection with such content. You retain any ownership interest in User Content that you may have under copyright and other intellectual property laws, and may terminate MMC's license to your User Content by removing the User Content from the Site.
You agree not to post, upload to, transmit, distribute, store, create, or otherwise publish any of the following:
User Content that is unlawful, libelous, defamatory, obscene, pornographic, harassing, threatening, invasive of privacy or publicity rights, fraudulent, or otherwise objectionable material (as determined in MMC's reasonable discretion)
User Content that constitutes, encourages, or provides instructions for a criminal offense, violates the rights of any party, or would otherwise create liability
User Content that infringes any patent, trademark, trade secret, copyright, or other intellectual or proprietary right of any party
User Content that impersonates any person or entity or otherwise misrepresents your affiliation with a person or entity
Unsolicited promotions, political campaigning, advertising, or solicitations
Private information of any third party including, but not limited to, addresses, phone numbers, email addresses, Social Security numbers, account numbers, or similar information
Viruses, corrupted data, or other harmful, disruptive, or destructive files
MMC is not liable for any statements, representations, User Content, or third-party content provided on the Site, including but not limited to mistakes, defamation, slander, libel, omissions, falsehoods, obscenity, pornography, or profanity you may encounter. Although MMC has no obligation to screen, edit, or monitor any User Content posted to any area, MMC reserves the right, at its absolute discretion, to remove, screen, or edit any User Content at any time, for any reason, without notice.
---
International Users
The Site is controlled, operated and administered by MMC from our offices within the USA. If you access the Site from a location outside the USA, you are responsible for compliance with all local laws. You agree that you will not use the MMC Content accessed through https://watchmeetmake.com in any country or in any manner prohibited by any applicable laws, restrictions or regulations.
---
Privacy Policy
Please refer to our Privacy Policy for information on how MMC collects, uses and discloses personally identifiable information from its users.
---
Enforcement
Enforcement of the rules set forth in this Agreement is solely at MMC's discretion. Our failure to enforce such rules in some instances does not constitute a waiver of our right to enforce such rules in other instances. In addition, these rules do not create any private right of action on the part of any third party or any reasonable expectation that the Site will not contain content that is prohibited by these rules. Any use of the Site in violation of this Agreement may result in, among other things, termination or suspension of your rights to use the Site.
---
Trademarks
MMC's name, logo, and any other service name or slogan contained on the Site, such as "inspiring better content" are trademarks of MMC or its affiliates, suppliers, or licensors, and may not be copied, imitated or used, in whole or in part, including in metatags or hidden text, without the prior written permission of MMC or the applicable trademark holder.
---
Indemnification
You agree, at your sole expense, to defend, indemnify and hold MMC, its directors, employees, and agents, harmless from and against any and all actual or threatened suits, actions, proceedings, claims, damages, payments, deficiencies, fines, judgments, settlements, liabilities, losses, costs and expenses (including, but not limited to, reasonable attorney fees, costs, penalties, interest, and disbursements) caused by, arising out of, resulting from, attributable to, or in any way incidental to: (i) your use of the Site, the Materials; (ii) your conduct; (iii) your violation of this Agreement or the rights of any third party; or (iv) any User Content. MMC reserves the right, at its own cost, to assume the exclusive defense and control of any matter otherwise subject to indemnification by you, in which event you will fully cooperate with MMC in asserting any available defenses.
---
Disclaimer
Unless otherwise expressly set forth in writing, the Site, the Materials, User Content, and any other services or material made available to you through the Site are provided on an As-Is and As-Available basis, with no representation or warranty of any kind. MMC does not warrant that any such materials are free of viruses or other harmful components, and makes no representation or warranty with respect to availability, reliability, or security, except as stated expressly in this Agreement or our Privacy Policy. MMC expressly disclaims any warranty of merchantability, fitness, or suitability for any purpose, whether or not MMC knew or should have known of such purpose. MMC does not represent that the Site or Materials are accurate, complete, reliable, current, or error-free.
---
Limitation of Liability
In no event will MMC be liable to you or to any third party for loss of revenue, loss of profits, or any special, indirect, incidental, exemplary, or consequential damages of any kind arising out of or in connection with the Site, Materials, User Content, third-party materials, your conduct, or the conduct of any other users, or arising out of any reliance by any user on information obtained from us, mistakes, omissions, interruptions, defects, viruses, delays in operation, or unauthorized access to MMC's records, programs, or services, regardless of the form of action, even if MMC has been advised of or is aware of the possibility of such damages.
In no event will our total cumulative liability to you or any third party arising out of or in connection with any of the foregoing exceed the aggregate of the net amounts paid by you to MMC.
---
Repeat Infringer Policy
In accordance with the Digital Millennium Copyright Act and other applicable laws, MMC has adopted a policy to terminate, in appropriate circumstances and at MMC's sole discretion, members or subscribers who are deemed to be repeat infringers. MMC may also at its sole discretion limit access or terminate accounts of any person who infringes any intellectual property right, regardless of repeat infringement.
---
Copyright Complaints
If you believe that anything on the Site infringes upon any copyright which you own or control, you may file a notification of such infringement with our Designated Agent as follows:
Vince Ravine, Esq.
Law Offices of Vince Ravine
5120 Gloria Ave.
Encino, CA 91436
(818) 776-0082
fax: (818) 849-5108
Karen Shatzkin, Esq.
Shatzkin & Mayer, P.C.
1776 Broadway, 21st Floor
New York, NY 10019
(212) 684-3000
fax: (212) 684-5333
Please see 17 U.S.C. § 512(c)(3) for the requirements of a proper notification. You should note that if you knowingly misrepresent in your notification that material or activity is infringing, you will be liable for any damages including, but not limited to, costs and attorneys' fees incurred by us or the alleged infringer, as the result of our relying upon such misrepresentation in removing or disabling access to the material or activity claimed to be infringing.
---
Applicable Law and Venue
These Terms shall be governed and construed in accordance with the laws of the State of California without resort to its conflict of law provisions. You agree that any dispute, controversy, or claim arising out of or relating to this Agreement will be filed only in the state or federal courts located in Los Angeles County, California, and you hereby irrevocably and unconditionally consent and submit to the exclusive jurisdiction of such courts over any suit, action, or proceeding arising out of these Site Terms.
---
Termination
MMC reserves the right, without notice and in its sole discretion, to terminate your license to use the Site or Materials, and to block or prevent your future access and use.
---
Severability
If any provision of this Agreement is deemed unlawful, void, or for any reason unenforceable, then that provision will be deemed severable from this Agreement and will not affect the validity and enforceability of any remaining provisions.
---